High Yield Note Investment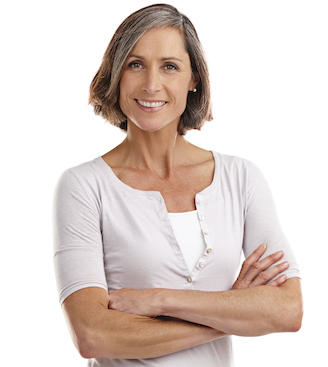 "I like the High and Consistent Return.
It's the Best of the Both Worlds."
Certis High Yield Notes earn 5.75% to 8% annually.
Call 888-411-0557
St Paul Group ("St Paul") provides High Yield Notes for the acquisition of real estate and real estate secured loans. Regardless of the performance of the assets purchased, your yields will be guaranteed and not tied to their performance. The Notes provide superior yields to bonds and less volatility than stocks. Some features to the loans are:
5.75% to 8% Annual Return
Certis High Yield Notes provide attractive returns ranging from 5.75% to 8%.  Compared to CDs and Bonds, the returns are superior.
Socially Responsible
Certis's business model preserves safe, decent and affordable homeownership for working families.
Fixed Payments
Much like CD's or bonds, you will enjoy predictable returns. You choose the duration and payment schedule that works for you.
Personally Guaranteed
Certis's High Yield Notes are backed by the joint and several personal guarantees of its managing partners.   We are proud that 100% of the Notes have performed. References are available.
Contact Us
Call us at 888-411-0557
St Paul Group
2443 Fillmore St #340-1992
San Francisco, CA 94115
Overview
| | |
| --- | --- |
| Minimum Investment | $10,000 |
| Yield | 5.75% to 8% |
| Term | 3 to 10 Years |
| Investment Area | Real Estate and Loans |
| Fees | None |
Interest Rates
The rates vary based on the term and frequency of interest payments. You choose the schedule that fits your financial need.
| | | | |
| --- | --- | --- | --- |
| Term | Payable Quarterly | Payable Annually | Payable at Maturity |
| 3 Years | 5.75% | 6.00% | 6.25% |
| 5 Years | 6.25% | 6.50% | 6.75% |
| 7 Years | 6.75% | 7.00% | 7.25% |
| 10 Years | 7.50% | 7.75% | 8.00% |
FAQs
Where will you invest my money?
Certis will invest in real estate and loans. On real estate side, we focus in acquiring undervalued manufactured housing communities (mobile home parks), which have proven to be a very stable asset type. On loans, we focused on non-performing loans that are heavily discounted. We work with homeowners to get them back on track.
How does my investment help communities?
Certis has focused on providing affordable housing and preserving homeownership. In our mobile home parks, we provide affordable housing to working families, while improving the communities and providing opportunities for homeownership. In our discounted note business, we provide solutions to homeowners who may be having difficulties with their mortgage and financial situation.
Can I use self-directed IRA to invest?
You can invest using self-directed IRA. It is a great fit because High Yield Loan is a long-term investment that requires minimal management from you. We will work with your IRA custodian to set up your investment.
How long have you been in business?
Partners of Certis have 36 years of combined experience in real estate and note investing. They also have extensive corporate and technology experience. In their investment history, 100% of previous investors have been paid in full and on-time. Click here for more information.
How can I find out more about the program or the company?
We would like to find out what your investment needs are as well. Please contact us today at info@stpaulgroup.com or call us at 888-411-0557.
What guarantee do you provide?
The partners of Certis will provide personal guarantee. We are confident that our business will succeed and be able to provide the returns to our investor. In an unlikely scenario of default, the partners will pay back the investment.
Bottom line is I will gladly work with Certis again, and I look forward to working with them on their next venture.
Frank H.
The terms of the program may change without notice.
The debt on this pages of the website is not considered as security. It has not been nor will it be registered under the U.S. Securities Act of 1933, as amended (the "Securities Act"), or with any securities regulatory authority.
Copyright 2015, St Paul Group, LLC dba St Paul Group